Many would argue this is Mallorca at its best. Fewer tourists, warm enough for short sleeves, empty roads, the island life returns to its gentle rhythm. And so much to do in Winter in Mallorca !  
Visit one of the many local fiestas, book a wine tasting at one of Mallorca's bodegas, shop at one of the island local markets, wonder at the Almond blossoms in January, walk in the Tramuntana mountains, saddle up your bike, feast on the islands bounty of delicious produce, sink into a spa day or choose a café terrace, order a tipple and watch the world go by.  
Sea swimming is comfortable until early November after which you can swim indoors and many hotels have a plunge pool or spa. But don't discount the beaches in winter. Walk or peddle the length of the Bay of Palma or head to one of Mallorca's fabulous coastal beaches such as Es Trenc, on the southern edge of Mallorca, where white powder sand stretches for miles, or seek out Playa S'Amarador with its pristine clear waters backed by pine forests. 
In the west the Tramuntana mountain range, stretching the length of the coast offers an endless choice of easy, medium and strenuous walks, all of which are well marked or you can take a local guide. An easy day's circuit is round the valley of Sóller talking in one of Mallorca's most picturesque villages, Fornalutx.
If time allows, stop at one of the two favourite terrace restaurants and enjoy a hearty lunch of local lamb slow cooked or share a plate of home cooked Paella washed down with one of Mallorca's lip smacking local wines. 
Many coastal hotels close for a short break from November to February but slowly this is changing. In Sóller you will find the Sóller Plaza Hotel open year round, Can Aulì in Pollensa closes just for a few weeks, Can Beneït Rural Retreat and Finca Serena are open for a winter rural hideaway. Why not try a town and countryside two centre winter break ?
Palma is a year-round city. Visit from the end of November and wonder at the Christmas lights. In January the city plays hosts to endless days of fiestas, from the Three Kings on the eve of the 6th to the 19th when the city celebrates its Patron Saint Sebastià. Concerts and `correfoc´ where the city glows with the `horned demons´ running through the streets with fires and and Catherine wheels above their heads. Wild!
The indoor markets are always a hive of activity. Pull up a stool at Mercat d' Olivar or Mercat Santa Catalina with the locals and savour small plates washed down with a cooling beer. 
From any of the Palma hotels featured on Mallorcantonic, you are but a moment´s walk from all the action. Galleried avenues where you will find boutiques, cafes and restaurants. There is an endless choice of city centre art galleries as well as the Joan Miró Foundation just outside Palma, where the artist lived and worked for 30 years, where you can see a display of his drawings and oil paintings. 
Palma is the perfect city to just wander the medieval streets but make sure to visit to the magnificent Cathedral. 
When night falls you will discover that many restaurants serve outside, but bring a jacket. For the night owls, head to the bohemian bars and restaurants in the former fishing area of Santa Catalina, which has become the fashionable place to hang out.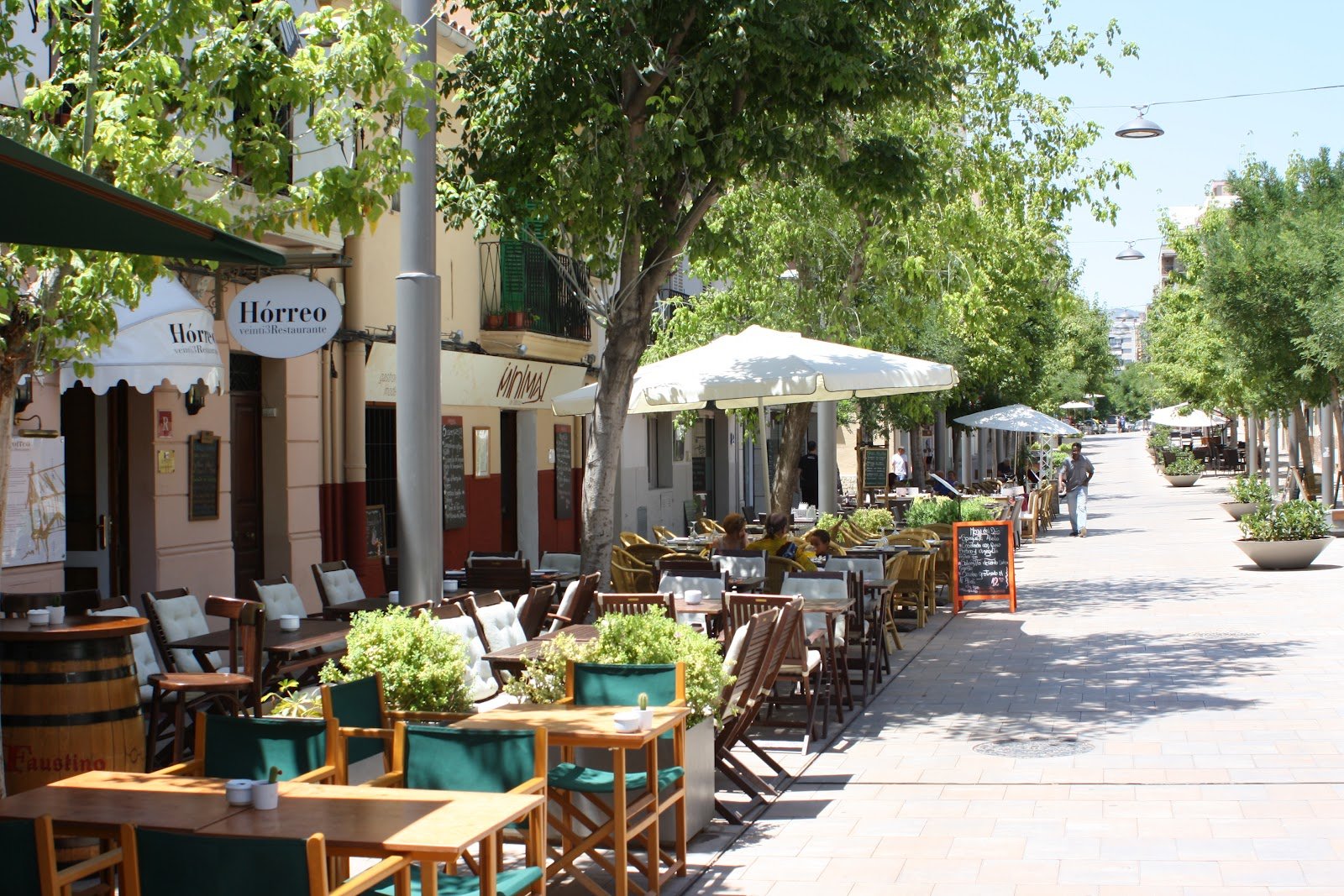 Best of all when you Winter in Mallorca you can enjoy one of the many luxury hotels at a snip of the summer rates, with additional discounts and room upgrades. Ready to pack your bag ?